Oregon and Washington State
Our trip started in Portland, OR. Portland is one of several
cities in the country big on public art and fountains.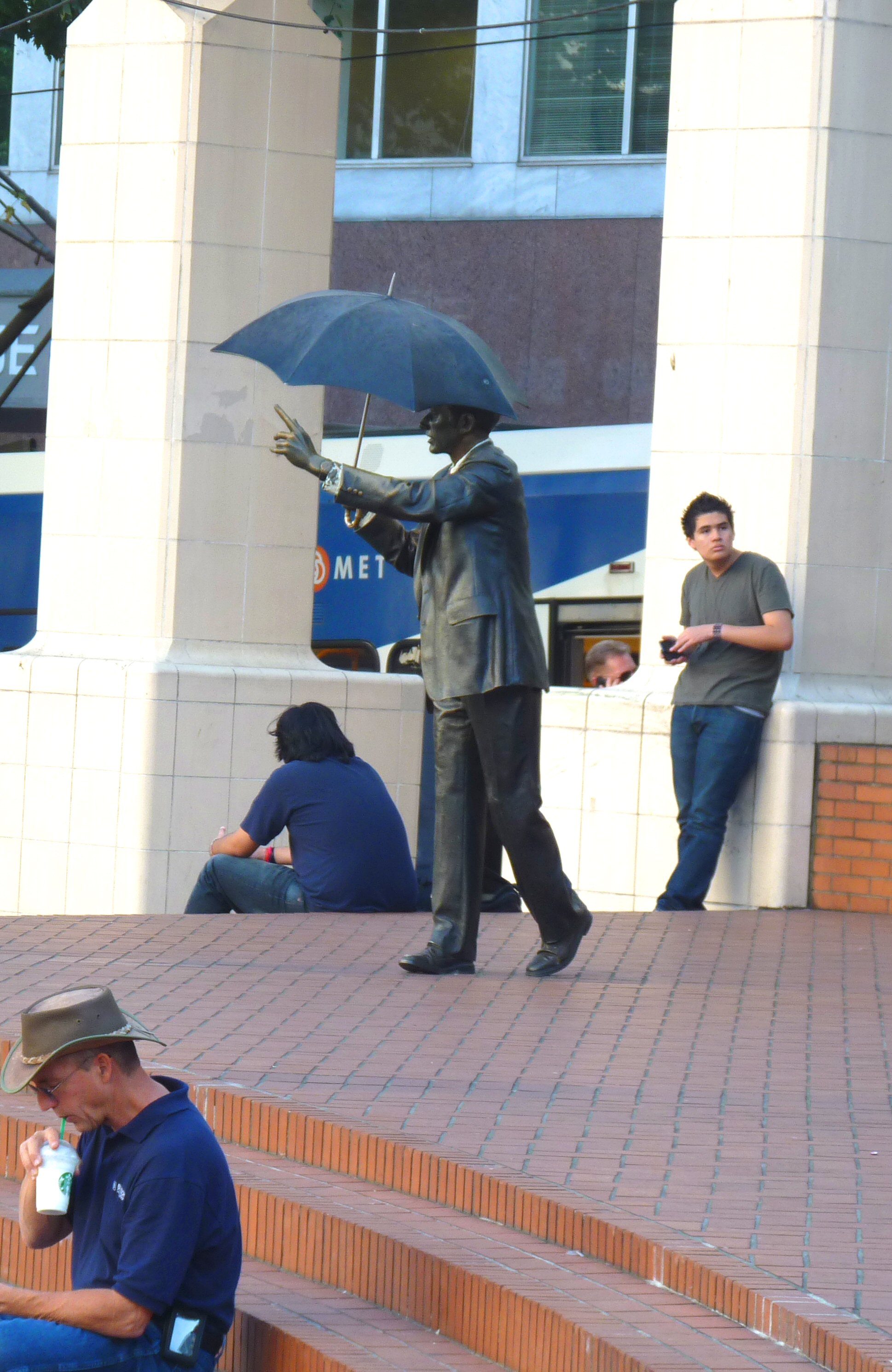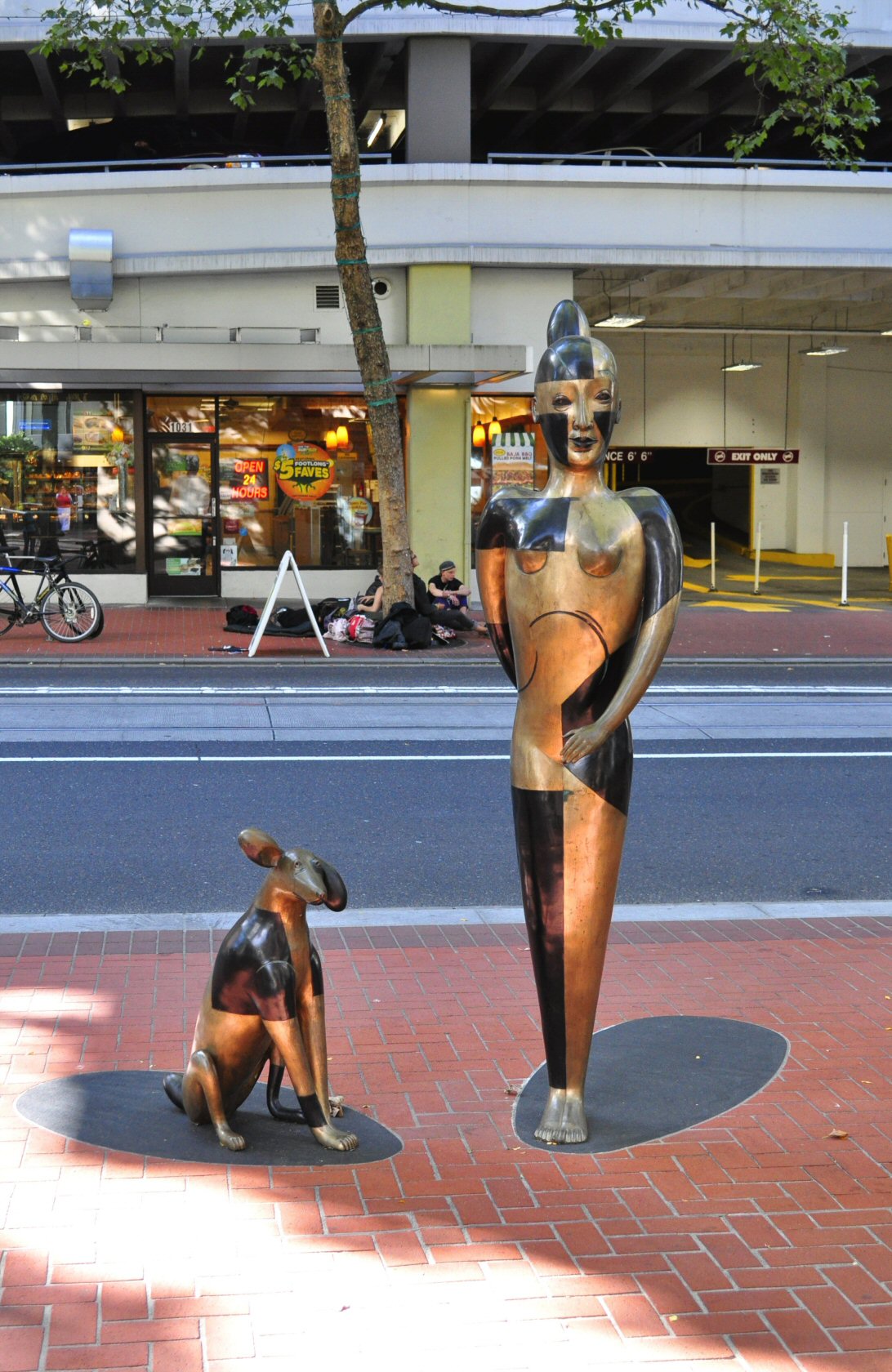 Signpost for a restored neighborhood.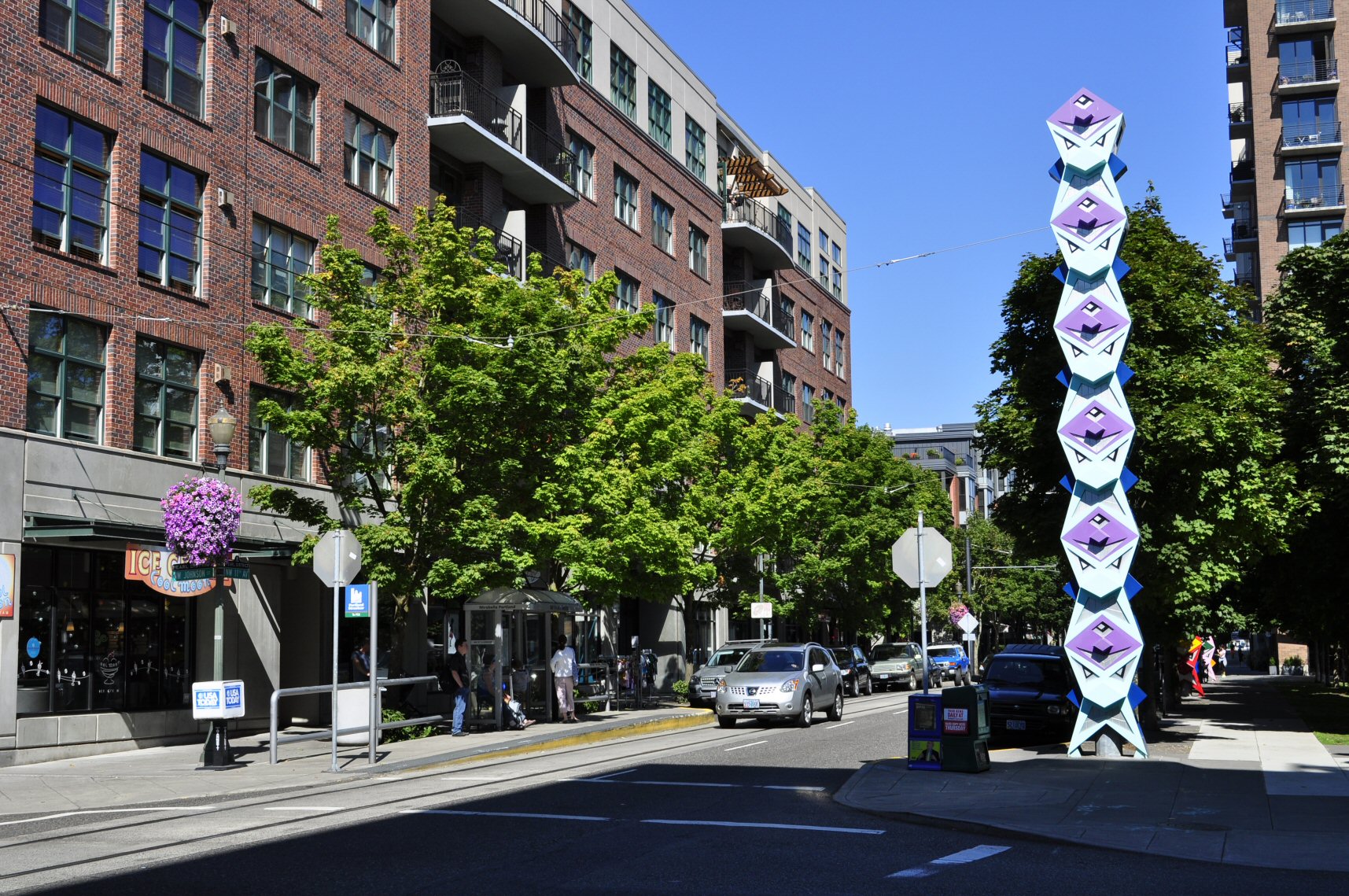 This is the Ira Keller Fountain in downtown Portland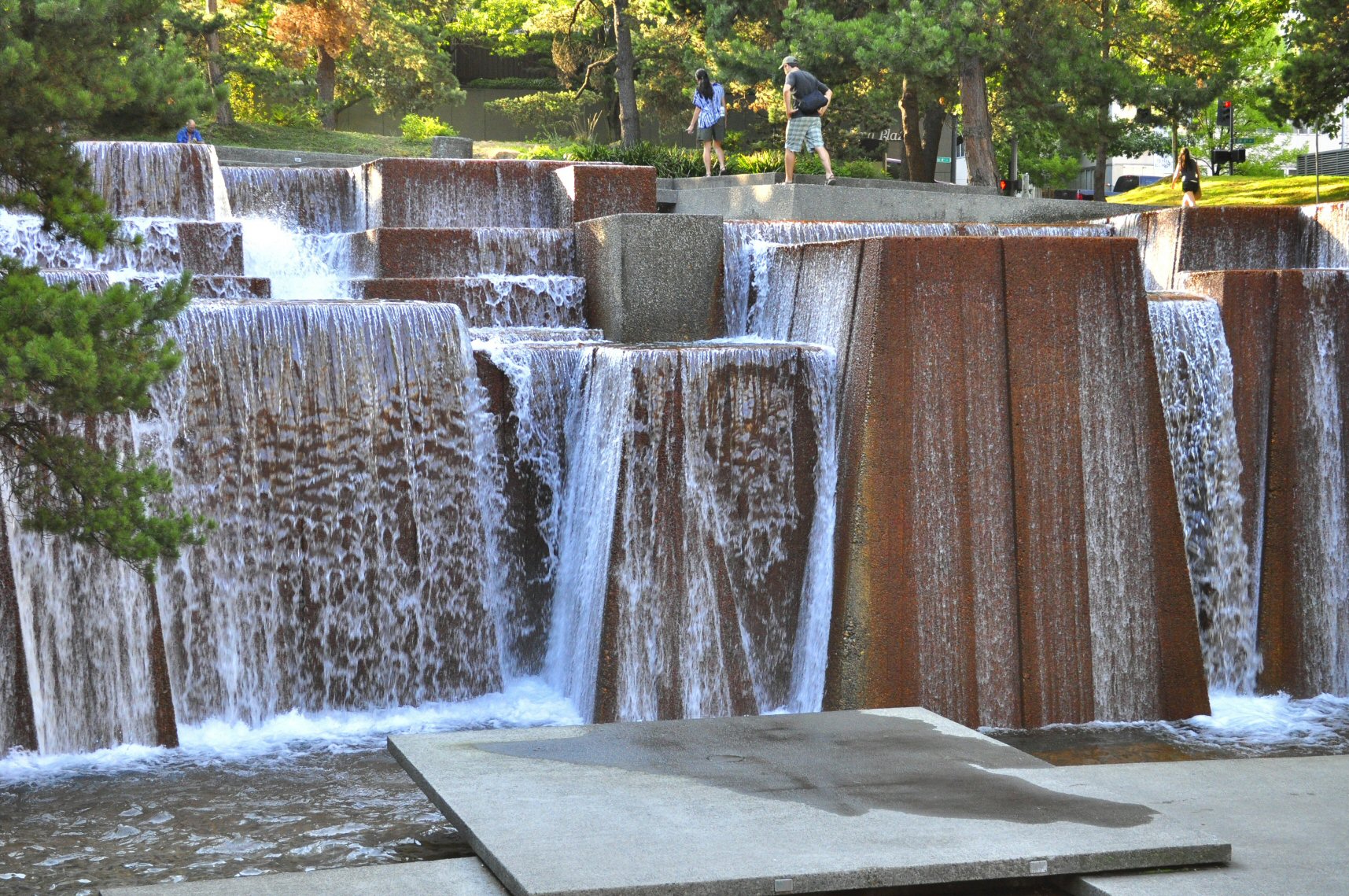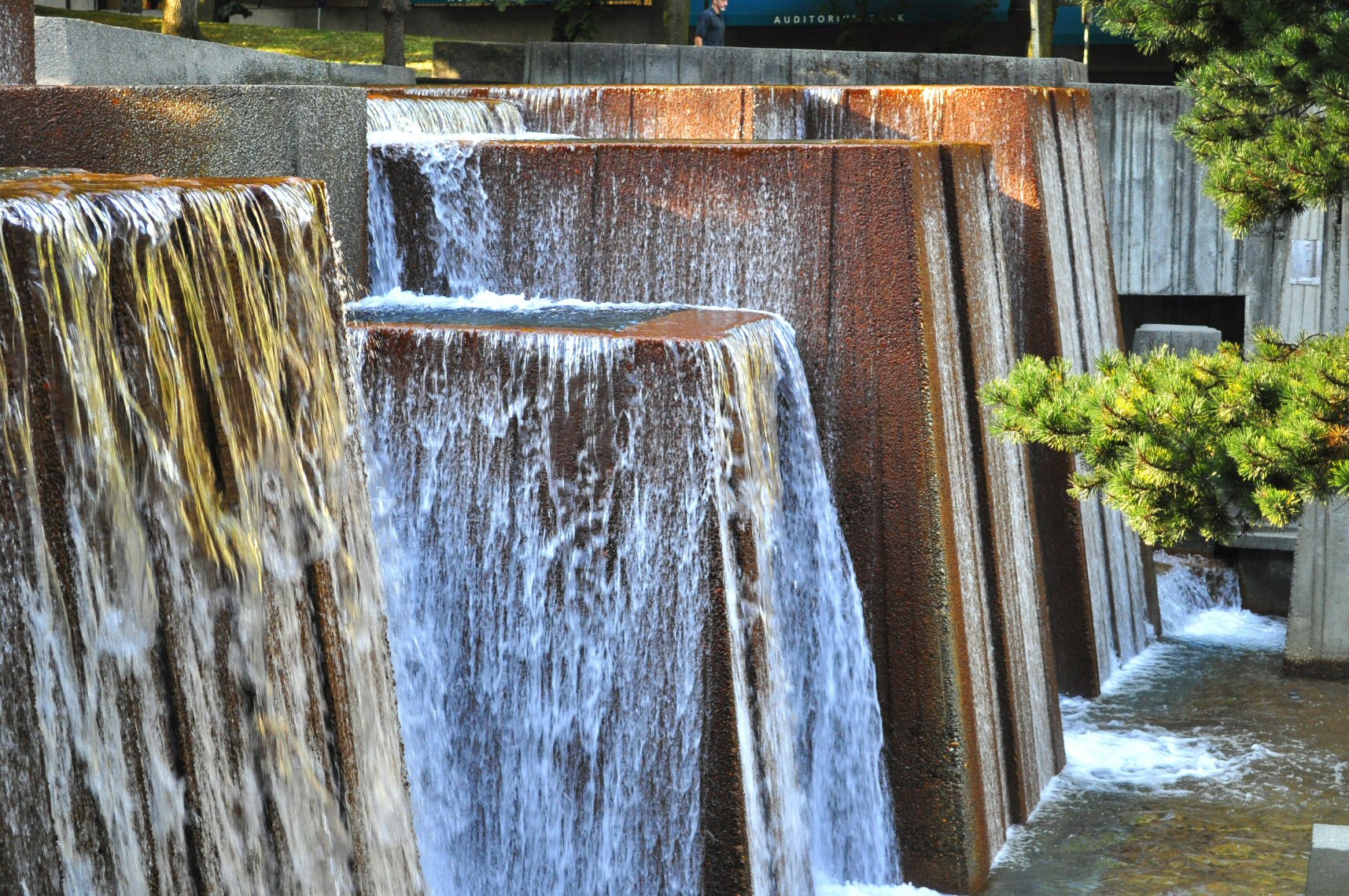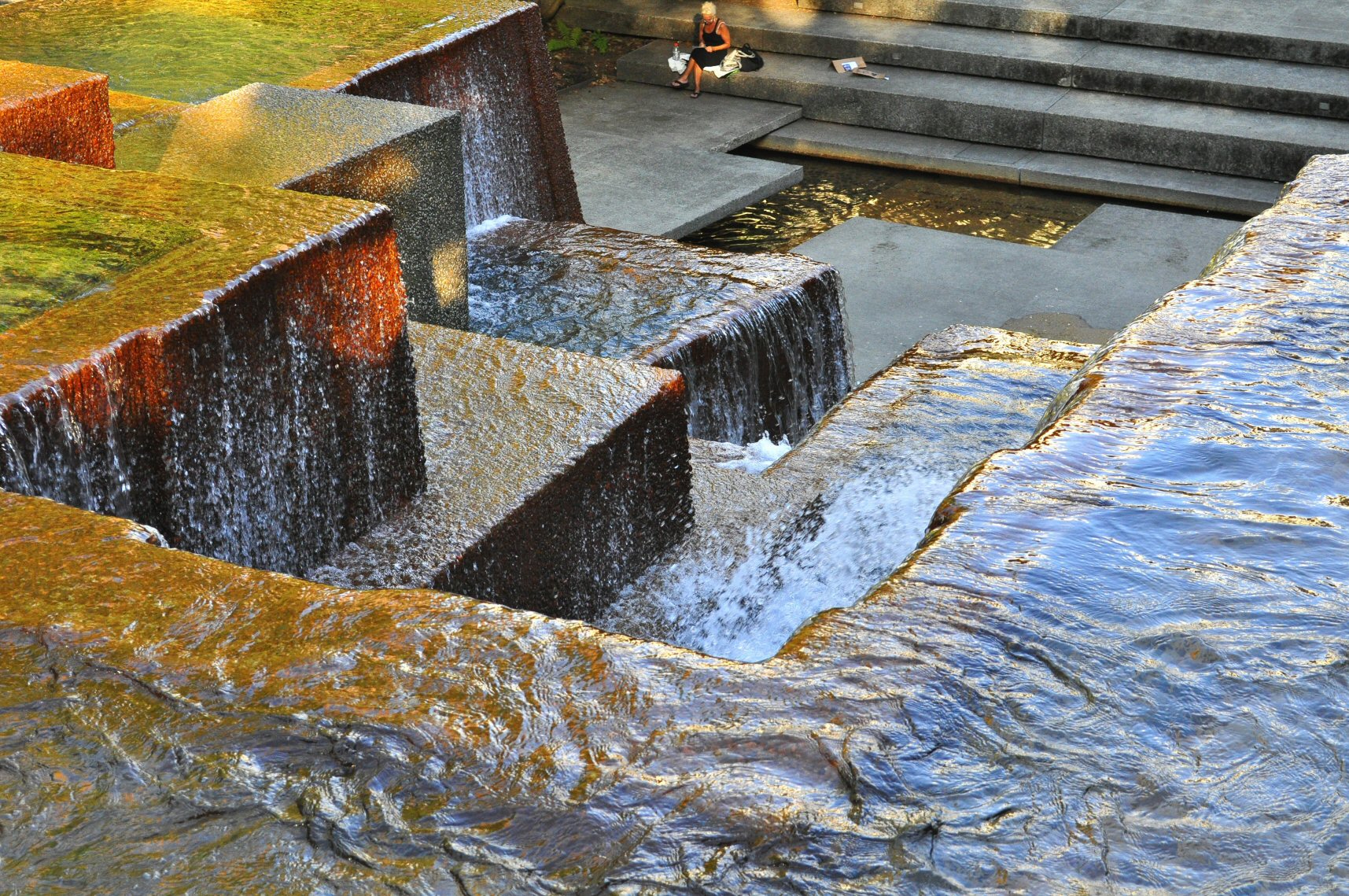 A man-made marsh near downtown.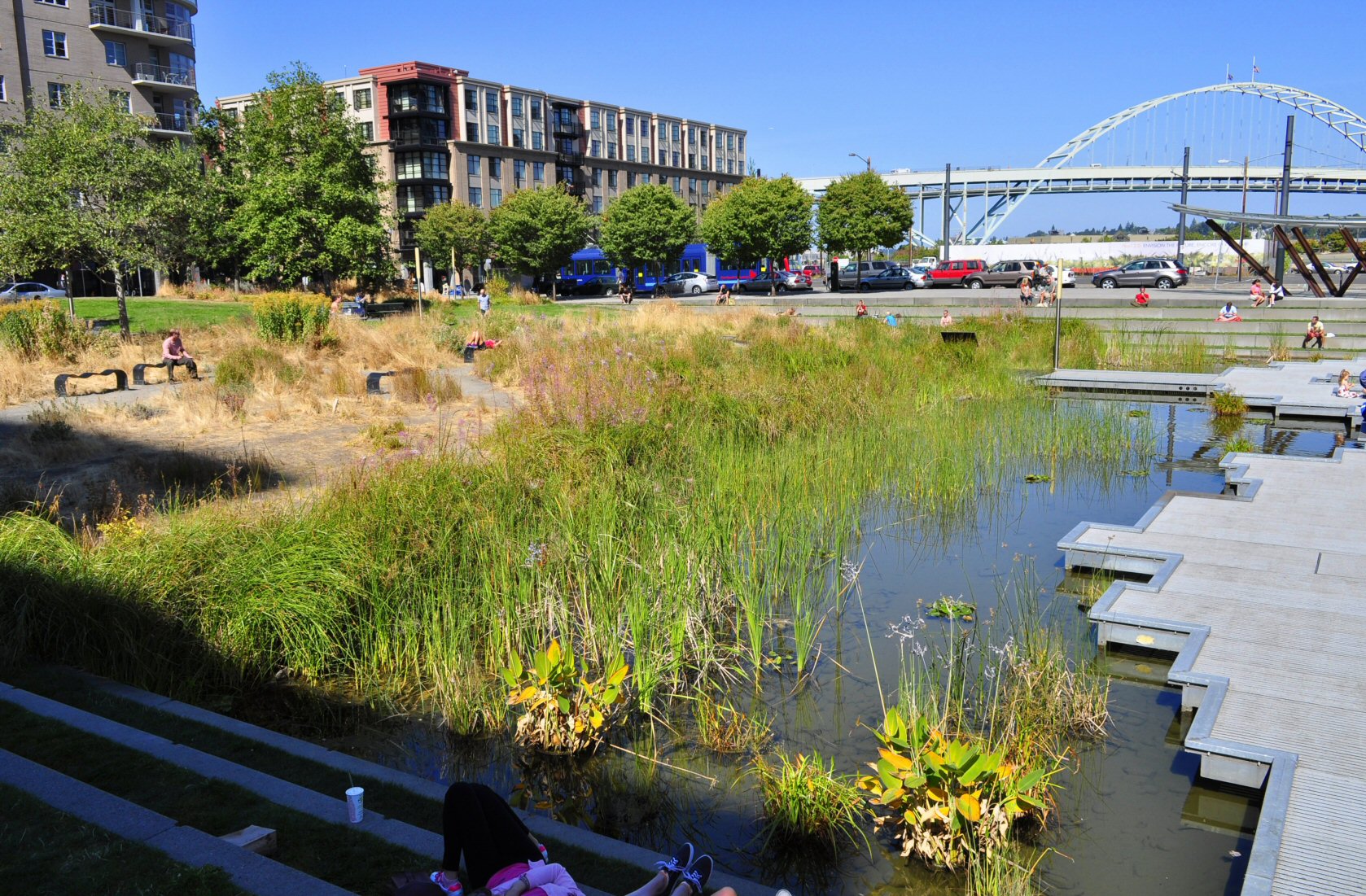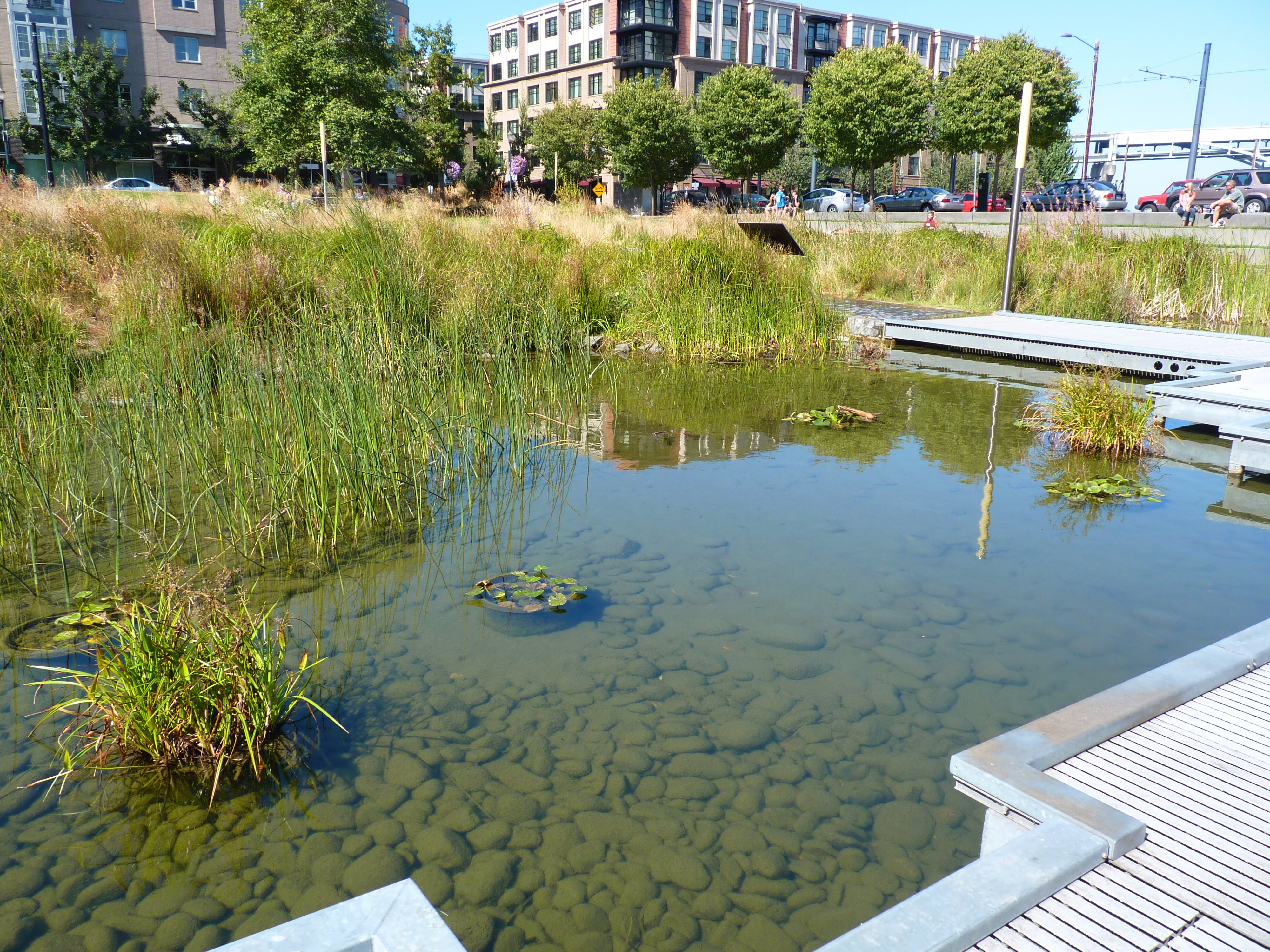 Somtimes you can't have too much pink; or any other color.